CHRISTMAS AT GUNNEBO HOUSE
Welcome to the Christmas celebrations at Gunnebo House, just next to Gothenburg. You'll find festive food, Christmas presents and yuletide activities for the whole family here. Don't miss our popular Christmas Market at the end of November.
Christmas in the restaurant
---
Gunnebo Kaffehus och Krog offers a taste experience that is far from traditional. Over the course of the year our chefs and bakers have preserved delicious ingredients from the kitchen gardens so they can present exciting new Christmas dishes. Gunnebo Kaffehus och Krog has the highest KRAV organic certification and is situated in the characterful old servants quarters in the middle of the castle kitchen gardens. Under the light of the candles in the wrought iron chandelier and with a fire crackling in the woodburning stove your dining experience will be truly special. Our convivial dining rooms can seat groups of up to 60 split over two rooms.
Read more and book a table in the restaurant.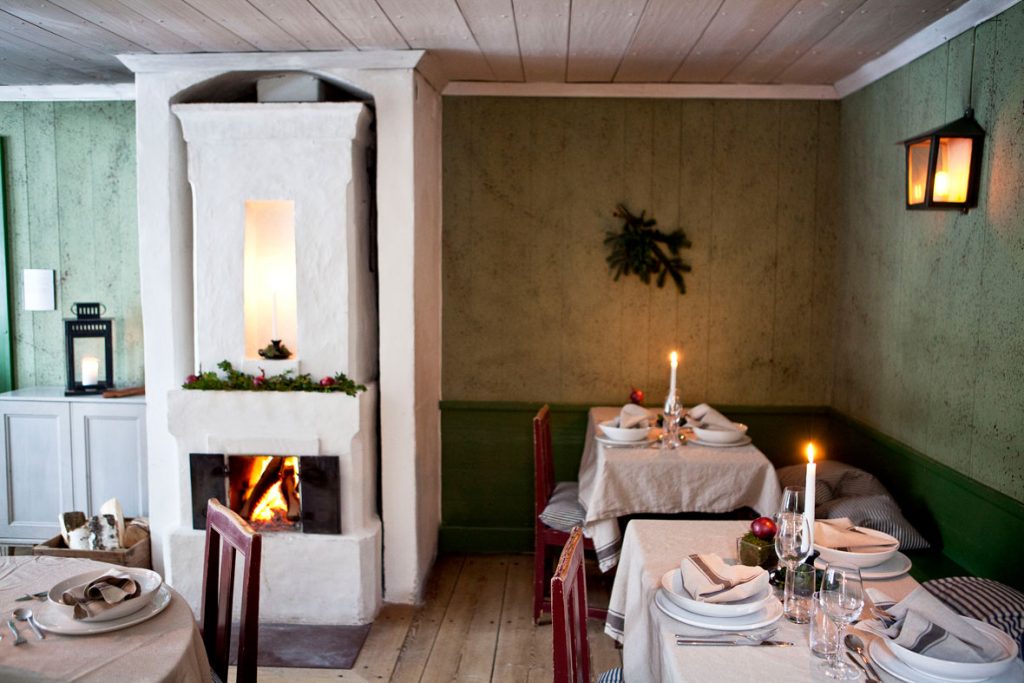 Gunnebo Shop
---
On the way to or from the restaurant you can call in to Gunnebo's shop where carefully chosen craftwork, high quality artisan  products both from Gunnebo's own bakery and small local suppliers. and garden equipment can be found alongside children's toys and cosy textiles.
Christmas market 18-19 and 25-26 November
---
Both outdoors in the old kitchen garden and indoors in different buildings you'll find Christmas stallholders selling handmade crafts and artisan foods for your Christmas buffet.
Our restaurant, Gunnebo Kaffehus och Krog, will be serving warming food and drinks from the outdoor cabin, and guided tours for the whole family will be taking place inside the Gunnebo House.
Do your Christmas shopping in beautiful festively decorated Gunnebo!
Entry: Free